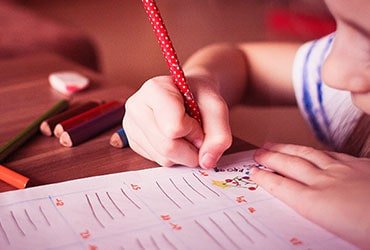 Extra-Curricular Opportunities:
Camps
 Excursions
Incursions
Quantum
Sports
Sustainability
Community Connections
Health
Extension Programs
Leadership
School Events
Our Foundation students have wonderful opportunities to develop relationships across the school through the Buddy Program.  Each student has a Grade 5 buddy to help them settle in to school and as a role model for learning.
Every morning begins with Phonemic Awareness (Heggerty) to ensure students are given oral language skills to enable them to decode (read) and encode (write) words.  Fun activities involve learning skills such as rhyming; finding syllables; listening for starting/ending sounds of words; and saying phonemes (letter/sounds).
Explicit teaching of letter-sound correspondences follows, where we explore how a sound looks when written and how we can blend these together.  All sorts of interesting craft activities and reading opportunities abound.  Students are very enthusiastic about learning AUSLAN and being able to link their learning of sounds for reading and writing, to signing.
For writing we have a sentence of the week, which we explore for meaning and spelling.  We have been writing about our school values of Pride, Kindness, and Curiosity – there are so many ways that students have shown these values!
In Maths, the Foundation students are learning to represent numbers in different ways (blocks / drawings) and improve their recognition of values.  We explore where we can see numbers around our school and how maths is part of every day life.